Christmas has arrived to Valencia, and a lot of activities are now scheduled. A wide variety of plans, events and many proposals to enjoy with children, family, friends or by our own during these dates. And of course, as the city streets and roads are kind, you will have the wonderful opportunity to enjoy Valencia at Christmas with your bike.
See the Christmas atmosphere of Valencia with your bike
Christmas plans in Valencia are very attractive this 2019. There are Valencia Christmas Market 2019, the typical Christmas fair, some Nativity exhibitions, Valencia Christmas lights, the City of Arts and Sciences with some special events and many more.
In order to enjoy all the proposals that Valencia (Spain) offers us at Christmas, we totally recommend you to visit them on a bike route. A quick and careful way to enjoy the city environment this time of year. In addition, thanks to Valencia's cycling ring bordering the city, you can do it safely.
Here are some plans to get to know Valencia (Spain) at Christmas in a different way.
The City of Arts and Sciences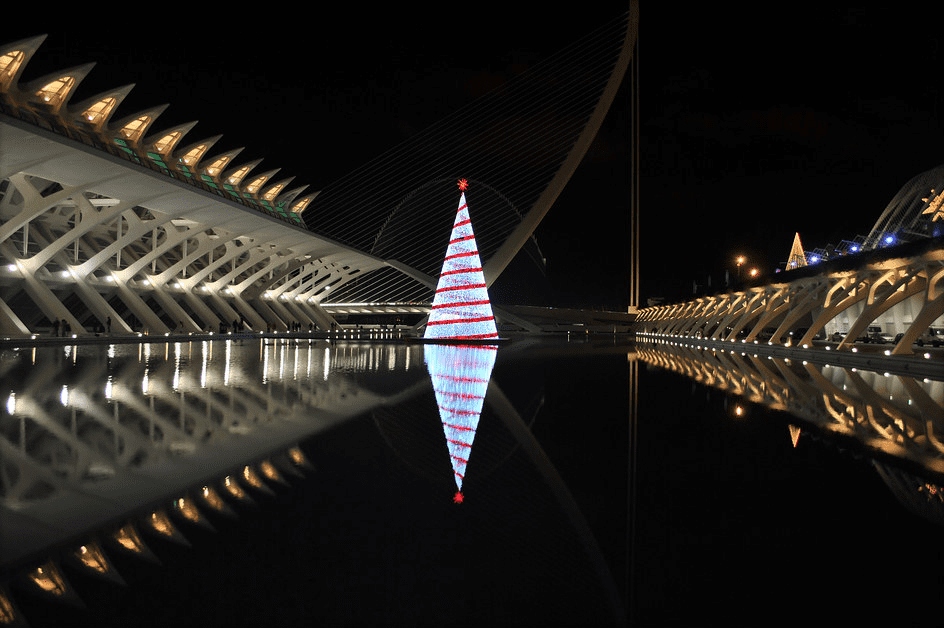 From December 14th 2019 to January 6th 2020, The City of Arts and Sciences will be hosting a wide number of Christmas events.
It will be offering a very extensive program for anyone who wants to enjoy. There will be a Christmas Market and many activities for all kind of audiences.
Also, Balconet organized a handicraft market, where you will be able to buy original and unique Christmas gifts. Besides the Christmas market, there will be musical performances, food trucks, storytelling, crafts, workshops, puppet theater, Christmas shows, a playroom and much more.
You could even see the Christmas lights of Valencia from here, which offers another perspective of the city.
The Christmas Boat
The Marina of Valencia, located next to the Edificio del Reloj, will host the exhibition "The Christmas Boat". Santa Claus and the Three Magic Kings will stay in this house for the first time here in Valencia (Spain) at Christmas.
"The Christmas Boat" will open its doors every day with a new and attractive program that combines tradition and feeling. The organizing team offers the possibility to visit the home of the magical guests and navigate with them on this incredible and unforgettable trip.
Ice skating and the carrusel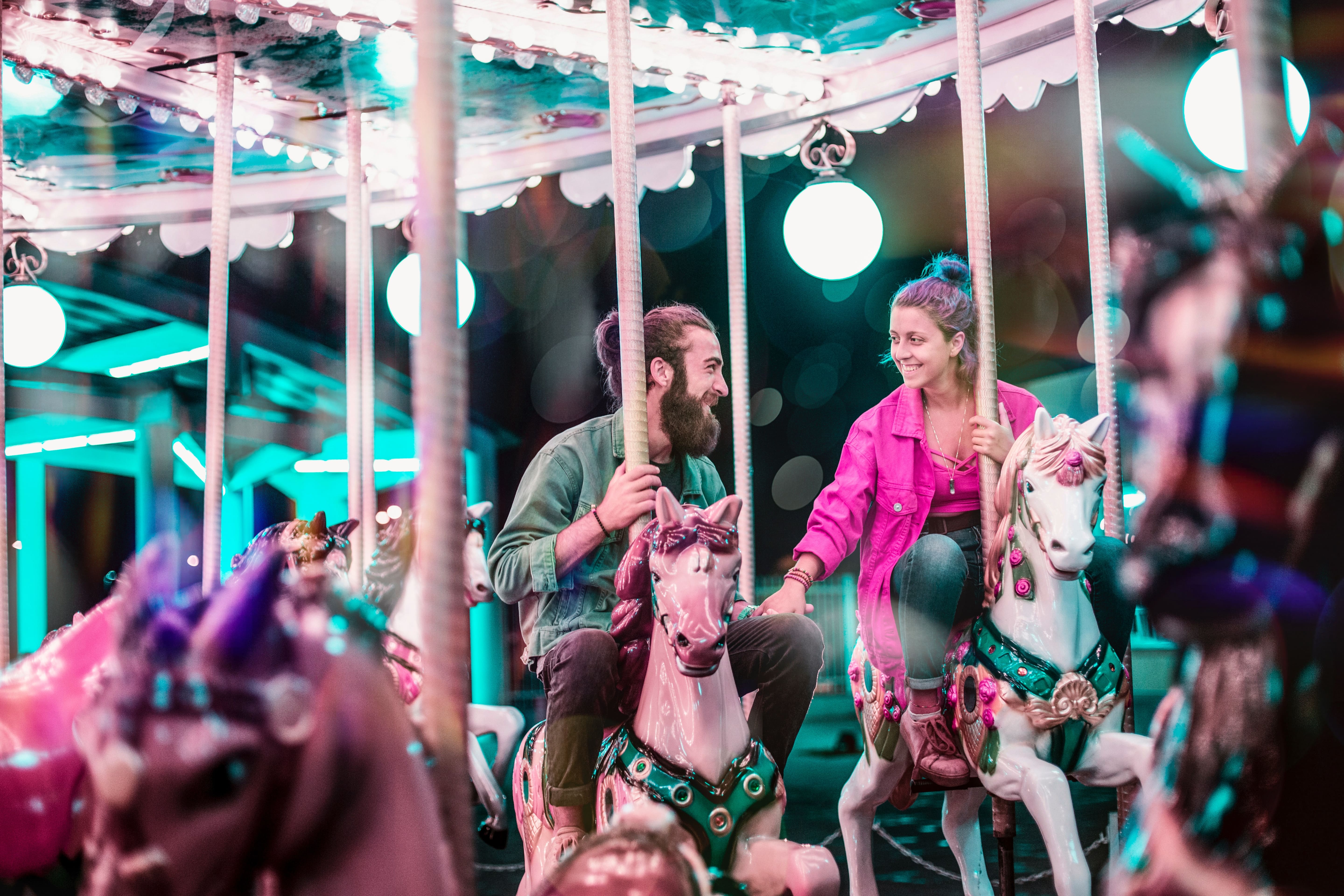 Some more events to enjoy Valencia (Spain) at Christmas are in the Plaza del Ayuntamiento. The carousel and the Comercios Valencia Centro Ice Rink will be available from Monday to Sunday from the 29th of November of 2019 until the 6th of January of 2020, except on Christmas Eve and New Year's Eve.
The ice rink and the carousel have been traditionally placed during the past six years by the merchants of the historic center of the city. As every year it will be divided into two parts, one specifically for children and the other one for adults.
In addition, the Plaza del Ayuntamiento is one of the most illuminated areas of the city, so you can see some of the best Christmas lights from here
Nativity Scene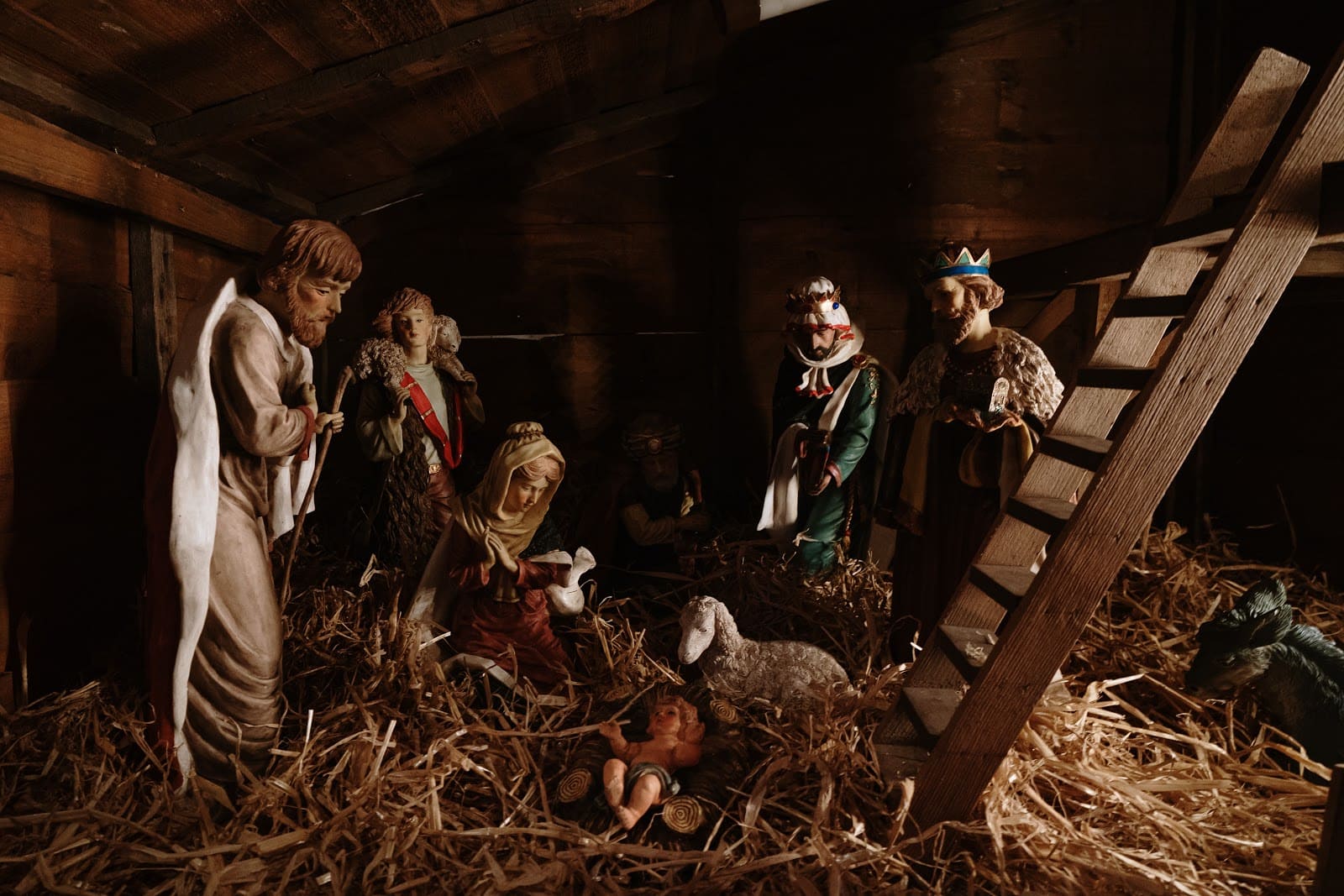 Visiting traditional nativity scenes is a Spanish custom. And in Valencia (Spain) at Christmas you will have the opportunity to see them. Approach them by bike and appreciate the small details. They are true works of art! The city of Valencia and part of its province are full of all kinds of nativity scenes during the Christmas holidays. You can see from some monumental real size to smaller ones. The figures are often handmade.
It is worth visiting all nativity scenes for all the work they carry. This incredible and traditional event can not be missed by bicycle, because this way you can visit them all without getting even tired.
Valencia Fair of Attractions
The traditional Valencia Fair of Attractions began on December 5th, 2019 and will take place until January 26th, 2020. We can enjoy there a variety of attractions, such as bumper cars and a ferris wheel. In addition, there are many places to enjoy the typical Valencian cuisine, which you shouldn't miss in any case.
There is no way to get lost, the fairground is next to the old station of Grao.
Valencia Christmas Market 2019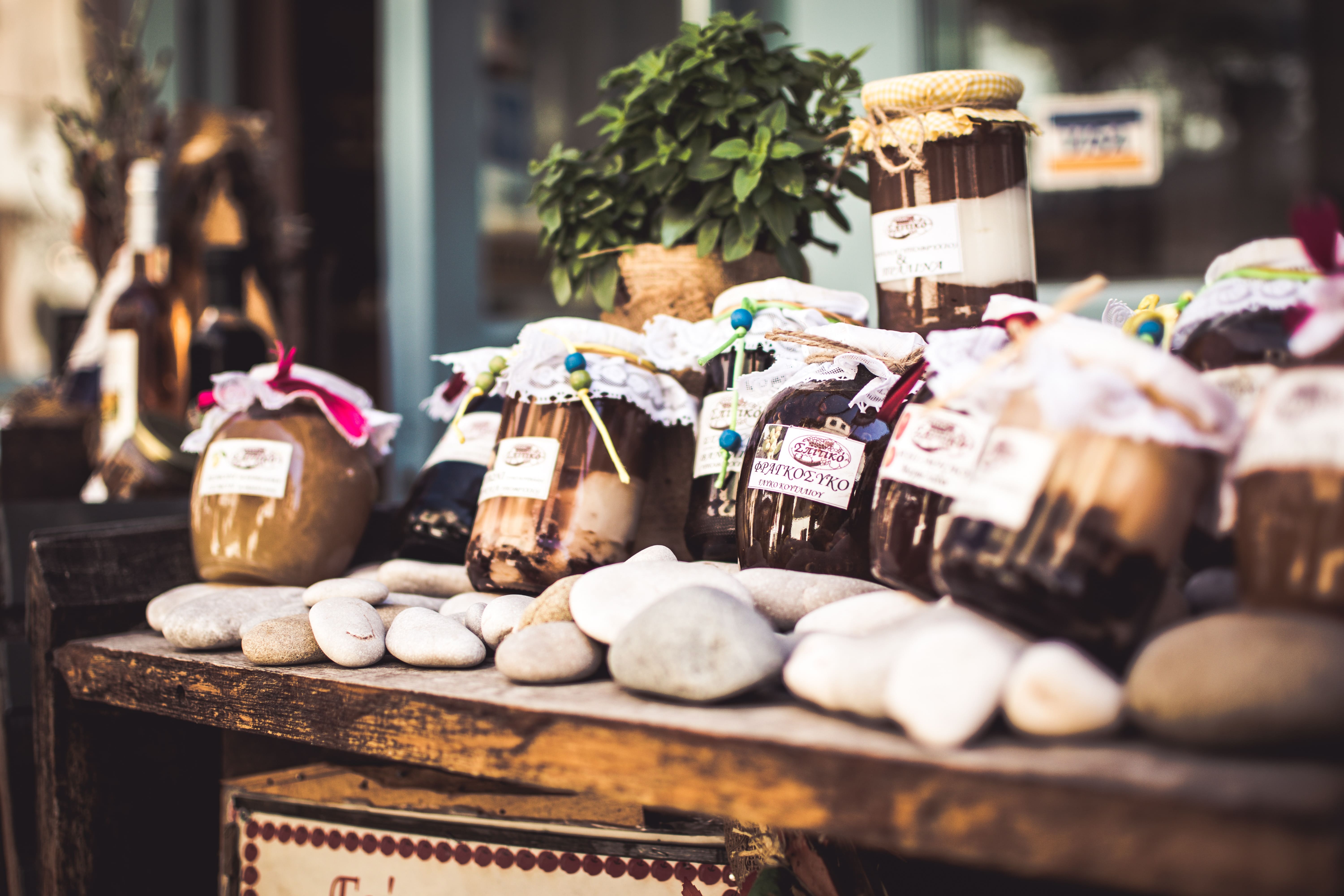 Crafts, toys, food and fashion coexist in the Christmas markets of the city. We recommend you visit the traditional Valencia Christmas Market 2019 in the Mercado Central. It has Christmas products that you can not miss. It will be standing from December 1 to January 6.
But if you are looking for handmade products, it is best to visit the Feria de Artesanía located in the Plaza de la Reina. This fair will be opened from November 29 to January 6. And finally, another essential market is the Muestra de Artesanía located in the Mercado de Colón, which will be held from December 13 to January 5. There you will be able to find everything from ceramic pieces, wooden toys, jewelry, or leather goods, to local cuisine.
Do you like the plan? If you'd like to continue discovering more places in the city after Christmas, you can always opt for cycling tours around Valencia. If you are also looking for a fun plan to do as a couple, you can rent a tandem and stroll through the Turia Park in Valencia.